In this section...
OLICAT Schools
We are proud to now be a part of the Our Lady Immaculate Catholic Academies Trust (OLICAT Schools), which brings together eleven Catholic schools across the northern part of the Diocese of Northampton.

Our new trust was formed in February 2020 with the merger of St Thomas of Canterbury Academy Trust, St Luke's Academy Trust and the Bedford Catholic Schools. The new group of schools from Northampton, Corby, Kettering and Bedford consists of 9 Primary Schools and 2 Secondary Schools.
Mr Tony Bishop, our Strategic Executive Lead, is leading a central OLICAT Schools Trust team with regional teams in Bedford, Corby and Northampton.
Day to day life in our schools will show little change, for example, school names, places and uniforms remain the same. However, behind the scenes, a larger family of schools opens up exciting opportunities. It allows governors and staff to collaborate and share best practice and ensure that every single child in our care is provided with the best possible education and life skills.
Our Lady Immaculate Catholic Academies Trust (OLICAT Schools)
Follow us on Twitter @olicatschools and on Facebook @olicatschools
Can be contacted at:
c/o St Thomas More Secondary School
Tyne Crescent
Bedford
MK41 7UL

E: info@olicatschools.org
T: 01234 334635
Company Number: 09436283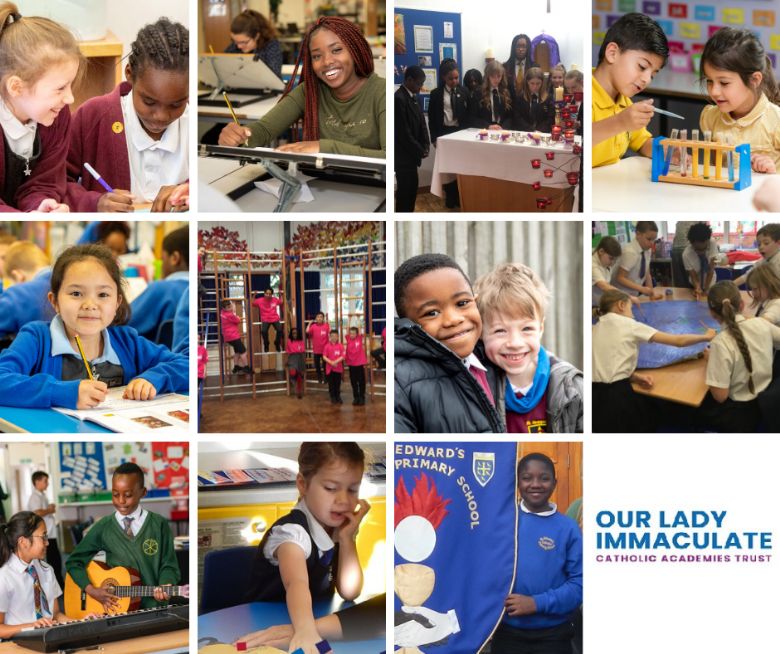 Our Catholic faith is central to the life of the family of schools which make up the Our Lady Immaculate Catholic Academies Trust (OLICAT).
Rooted in Gospel values, we recognise each member of our community as a child of God. With a focus on prayer, we are driven to strive for excellence.
Through the example of Jesus Christ, we encourage each other to fulfil our potential.
Governance information for the Trust can be found by clicking here.
OLICAT Schools Trust is registered in England.
We are proud to work in partnership with the Trust's schools across Northampton, as well as 7 other schools in Northamptonshire and Bedfordshire:

St Gregory's Catholic Primary School

St Mary's Catholic Primary School