In this section...
Virtual Sports Week!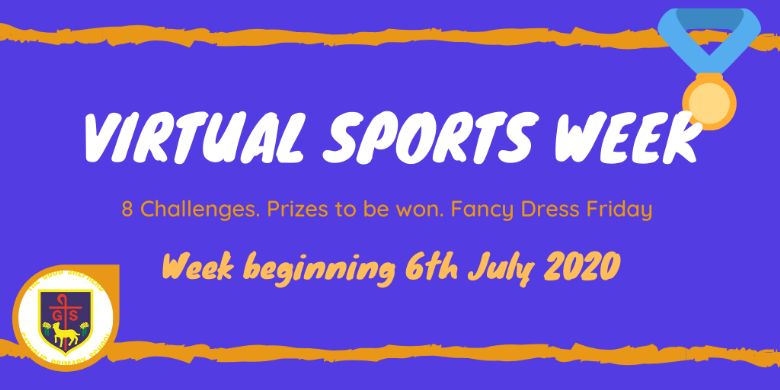 This year it will be impossible to hold a traditional Sports Day, however Mr Pearce will be holding a 'Virtual Sports Week' week beginning 6th July 2020 instead!
8 challenges to try through the week. Note your best score for each one. At the end of the week you will log all your scores together on google forms, here - https://forms.gle/B1S6PrxFzyddPxJ36
Take a look at the video's below, some of our school staff are showing you how it is done!
There will be awards for:
Most participated Year group (It will be a percentage of the class that have had a go)
Most Participated House Group (1 point for every child that has entered a score)
Best individual scores in each year group. Which boys and girls have the best scores for each challenge in their classes
Click here to see a timetable of the week!
Friday is Fancy Dress Friday! Let's see you trying some of the challenges in Fancy Dress.
Please tag us on Facebook and Twitter with your videos and pictures. You can also send them into ben@schoolsportspecialists.co.uk or admin@thegoodshepherd.northants.sch.uk.
Lets make this a week to remember!
Monday 6th July Challenges:
Tuesday 7th July Challenges:
Wednesday 8th July Challenges:
Thursday 9th July Challenges: