In this section...
Admissions
We are delighted that you are considering The Good Shepherd for the next step in your child's education.
This is the school where futures are made, where we set out to excite, enthuse and inspire our children to achieve great things in life.
If you would like to book a tour of our school please contact the school office on 01604 714399, where we will be happy to arrange an appointment for you.
Information on school admissions can be found on the West Northamptonshire County Council website, by telephoning 0300 126 7000 or email admissions@westnorthamptonshire.gov.uk
For more information on the School's admission arrangements please refer to the appropriate policy below.
Please note: All applications must include a Supplementary Information Form, and if you are Catholic or Christian please also complete a Parish Priest or Pastor's Reference Form. These forms can be downloaded below.
Appeals
We have 60 places in our Reception Year, if we are oversubscribed, places will be allocated in accordance with our Admissions Policy which also includes information about appeals arrangements, this policy can be found on this website and also includes our appeals arrangements.
In Year Applications
If you are moving into the area or would like to move your child to our school, please contact Admissions Dept at the LEA on 0300 126 7000 or follow the link here.
Reception 2024
Does your child turn 4 on or before 31st August 2024?
If so, it's time to start thinking about applying for their reception school place!
The closing date for reception admissions was 15 January 2024. You must apply online via the council website, here. You can still make a LATE application.
Each Tuesday from 26th September 2023 - 12th December 2023 during term time, we will be offering School Tours between 10.00-10.30 and 10.30-11.00. Please call 01604 714399 or e-mail Office@tgs.nor.olicatschools.org to book your tour now!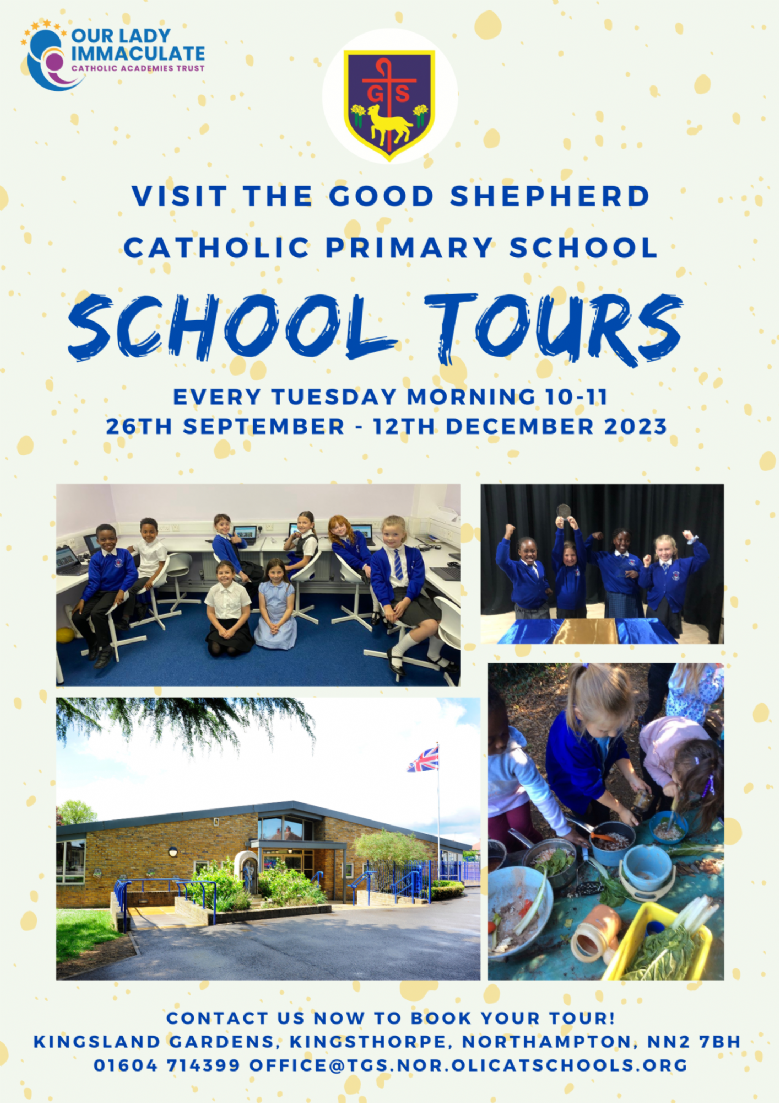 Please find below important information from West Northamptonshire County Council. You can also find information HERE.
Secondary School Applications September 2024
If your child is currently in Year 6 - from 9 September 2022, you can make an application for a secondary school place for September 2023.
The closing date for applications was 31 October 2023.
You must apply via the council website, here. You can still make a LATE application after the deadline date.