In this section...
Enrichment Opportunities for Catholic Life
Lent 2022
On Tuesday 15th March 2022 we joined St Mary's, St Gregory's and Thomas Becket at Northampton Cathedral to take part in our annual Lenten reflection. It allowed us to take time to relive Jesus' suffering through reflection, prayer, music and dance.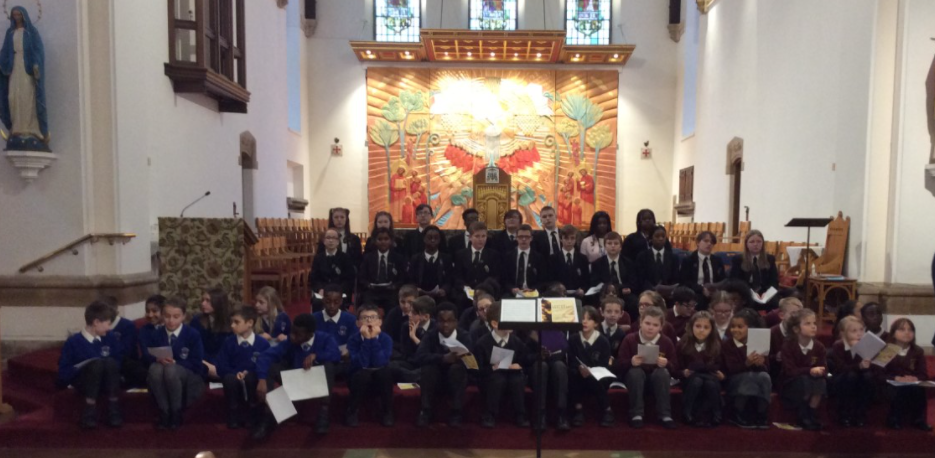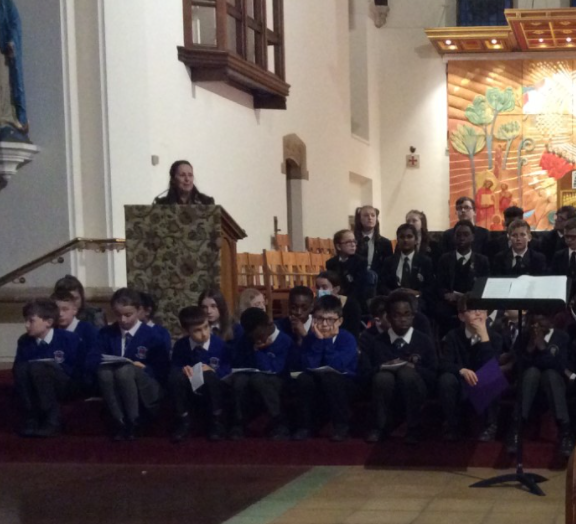 Wednesday 2nd March 2022 marked the beginning of our Lenten journey's 2022. Year 5 and Year 6 celebrated Mass and received their ashes at our local parish, St Aidan's. Fr Andrew then visited the rest of the school and distributed the holy ashes.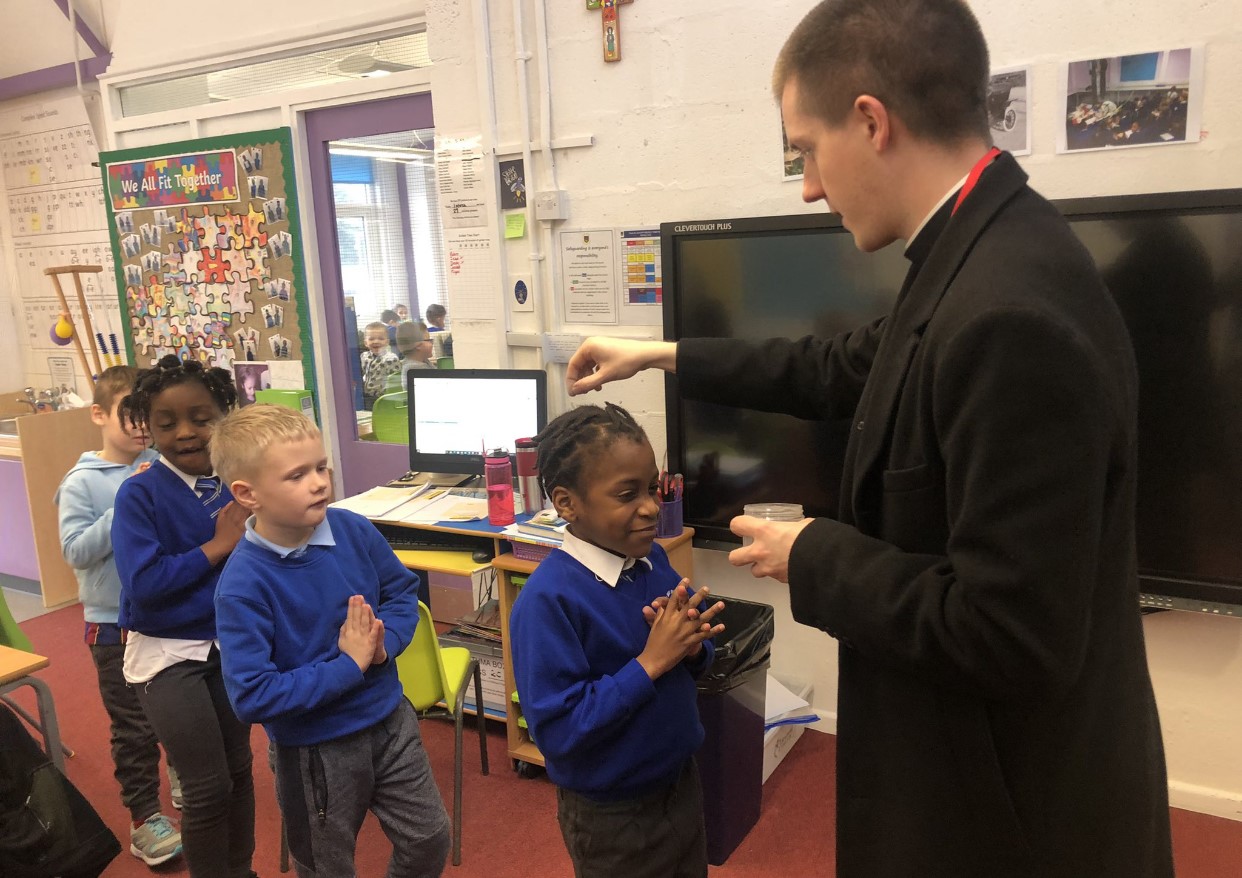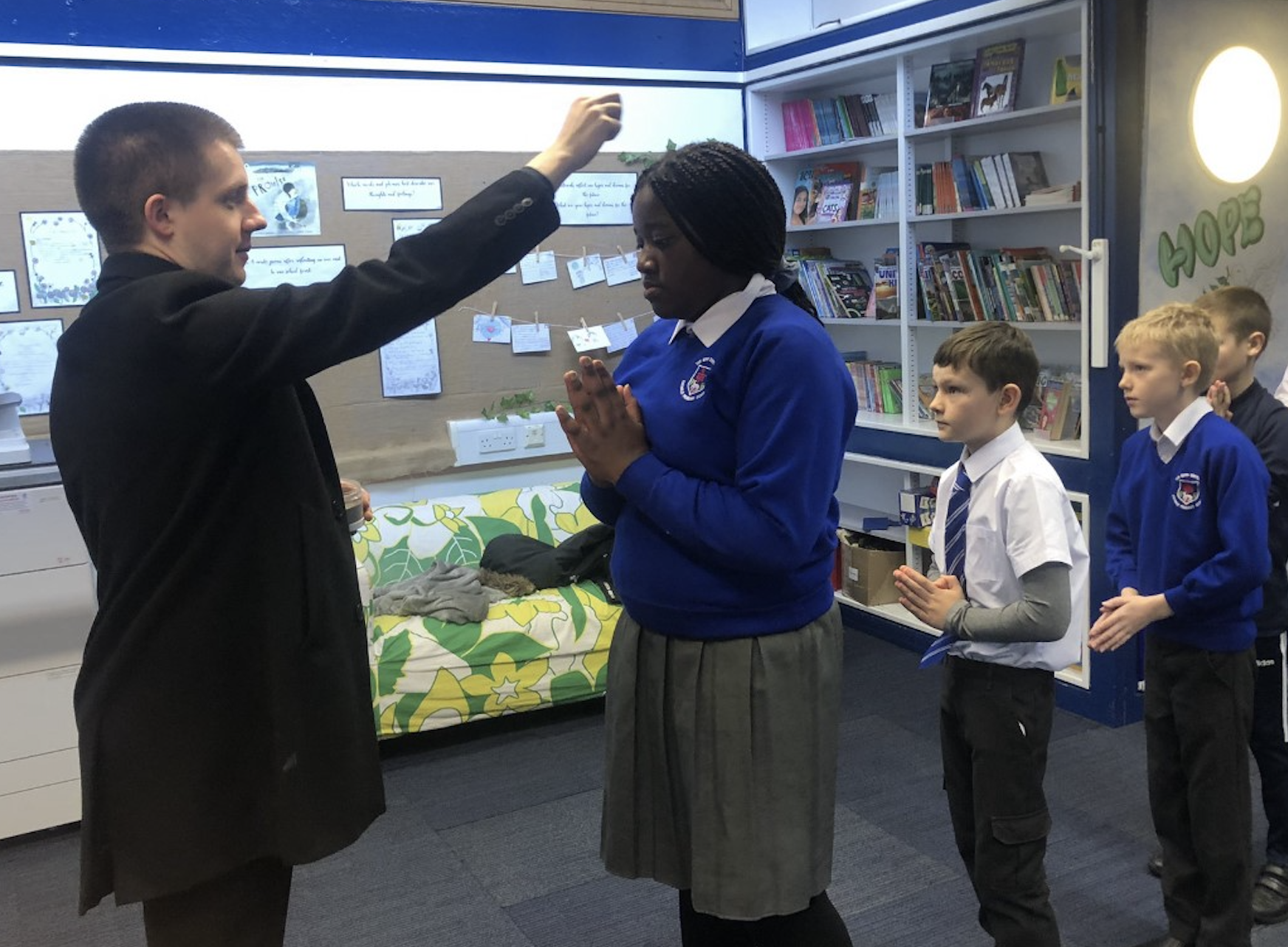 Feast of The Epiphany 2022
On the Feast of The Epiphany, Mary and Joseph welcomed a visitor. We welcomed Fr David for the first time to our school. He blessed our classrooms in preparation for the new year.
20 C + M +B 22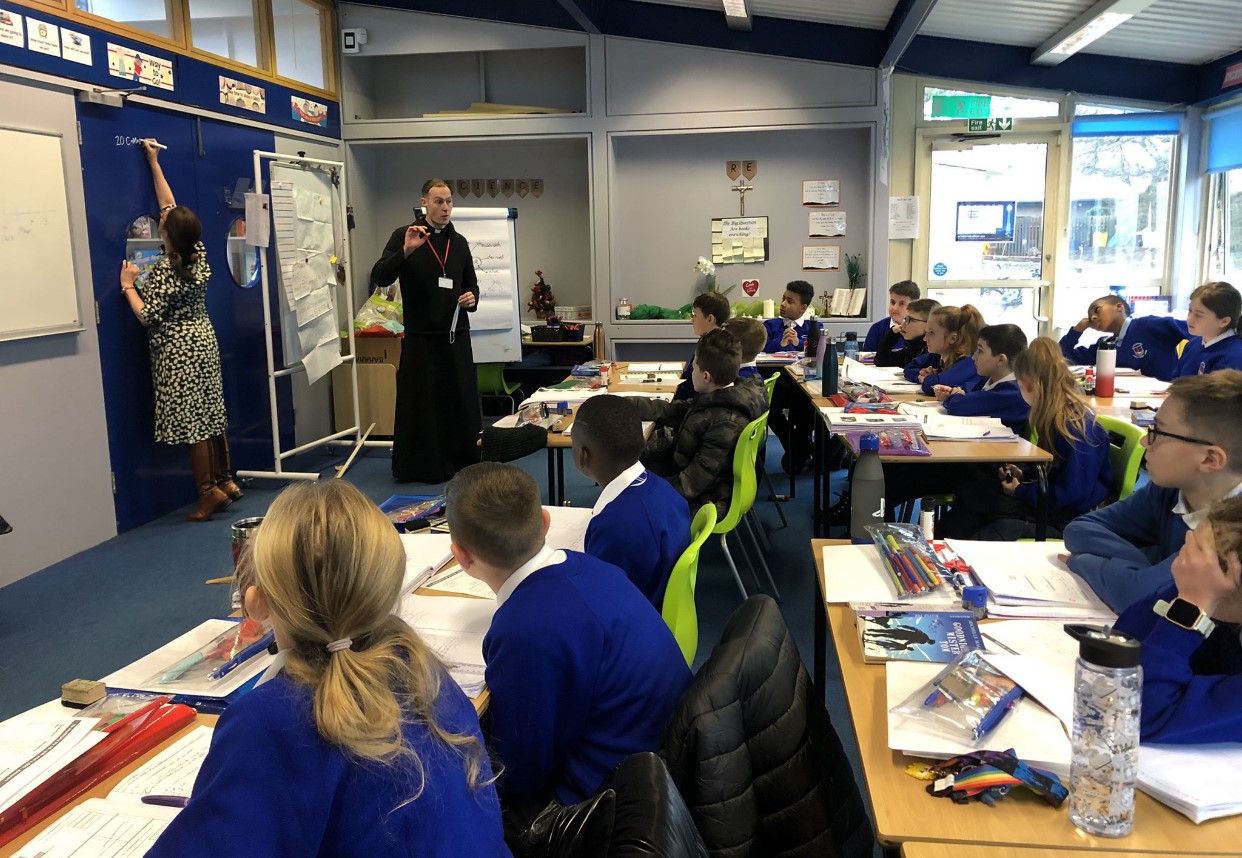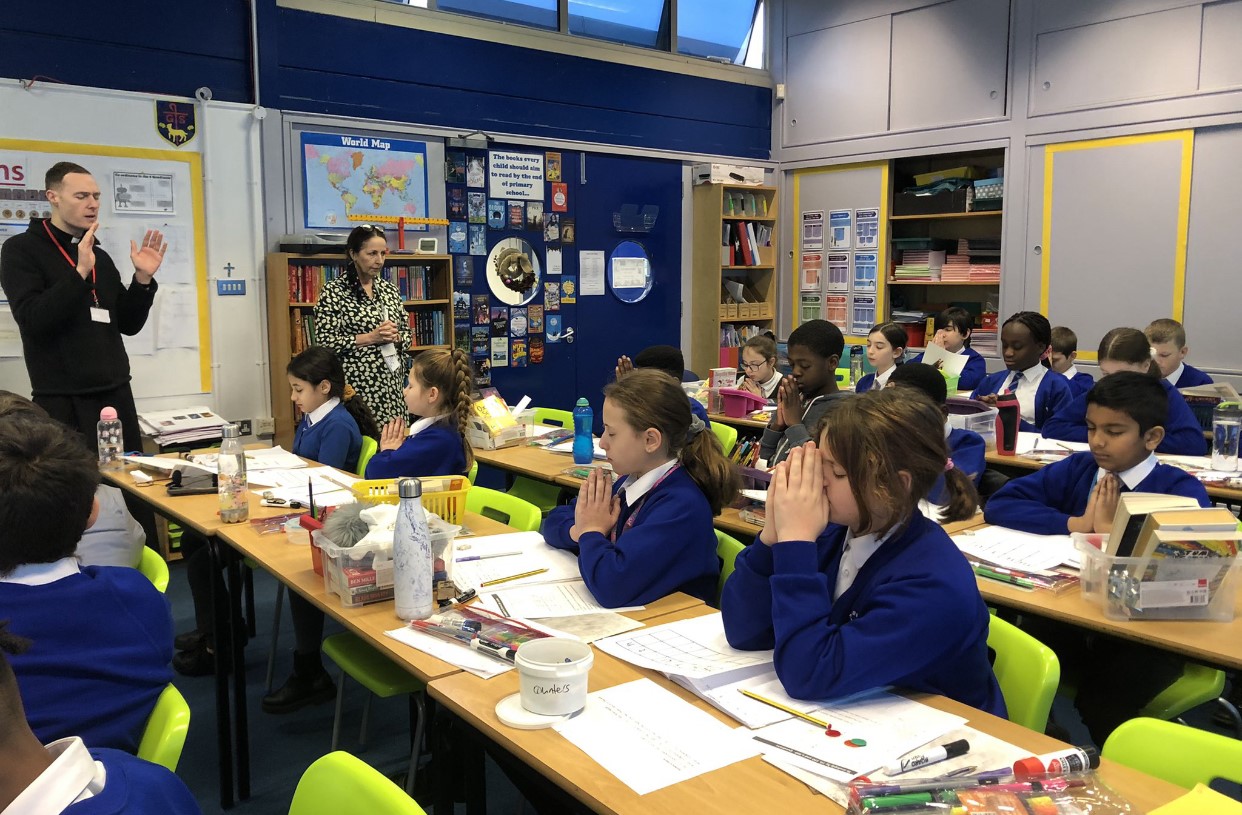 Advent 2021
In the lead up to Christmas many festive celebrations took place; sending and receiving Christmas cards to our wider OLICAT family, sharing gifts, taking part in our Christmas performances and much more.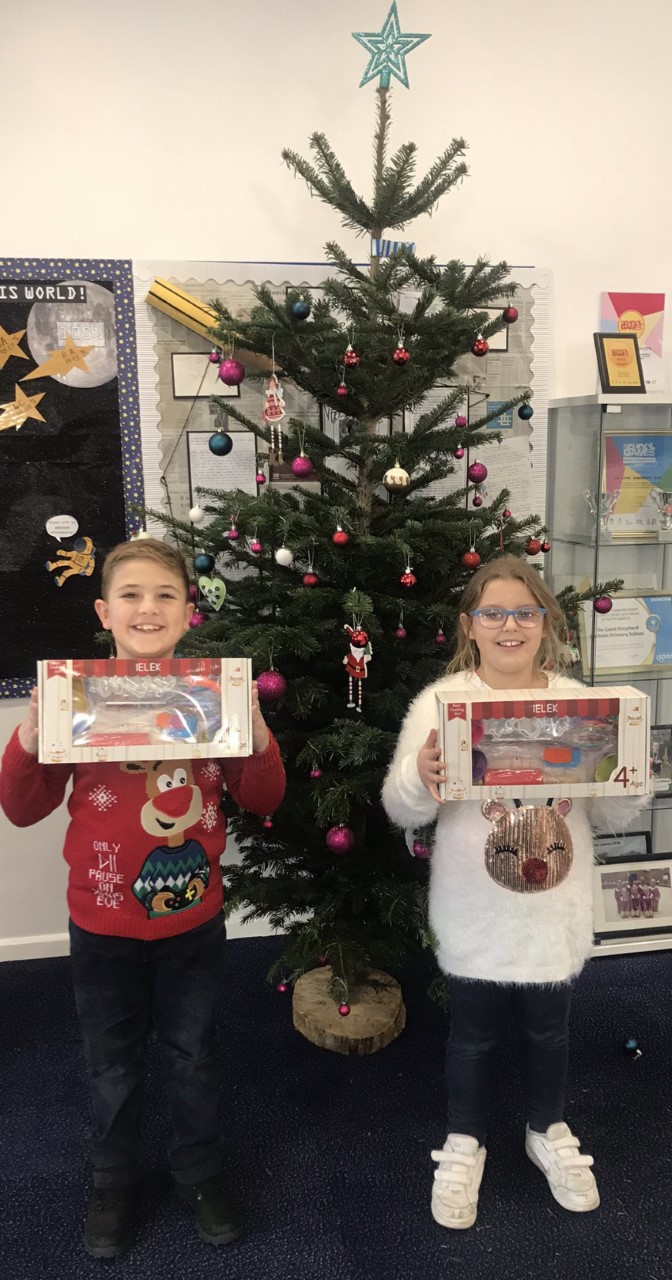 Our Lady Immaculate Feast Day
On Tuesday 7th December 2021 we celebrated Mass with Bishop David at Northampton Cathedral for the feast of The Immaculate Conception.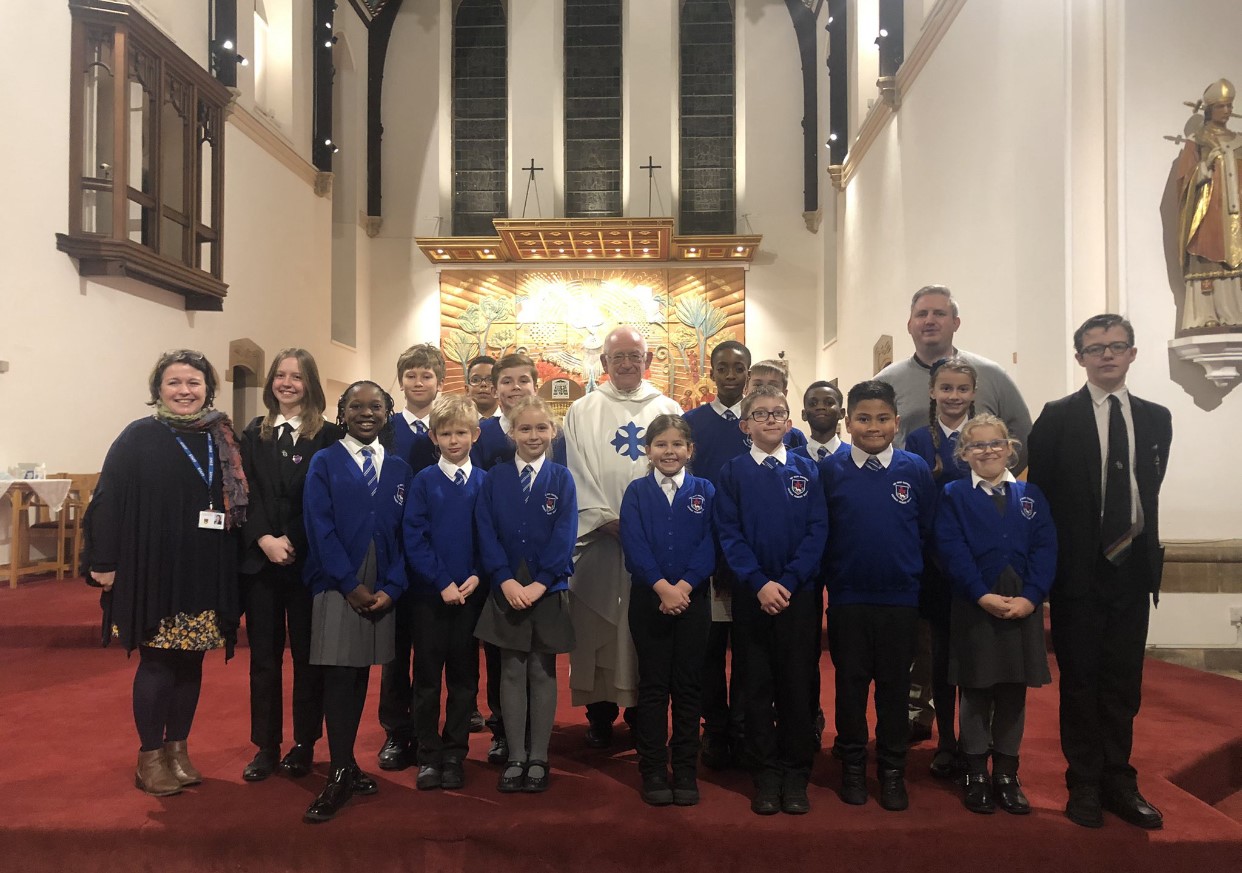 Rise Theatre
On Thursday 25th November 2021 we welcomed The Rise Theatre! They performed an amazing show teaching us all about God's planet. God's plant, our planet, what we gonna do about it?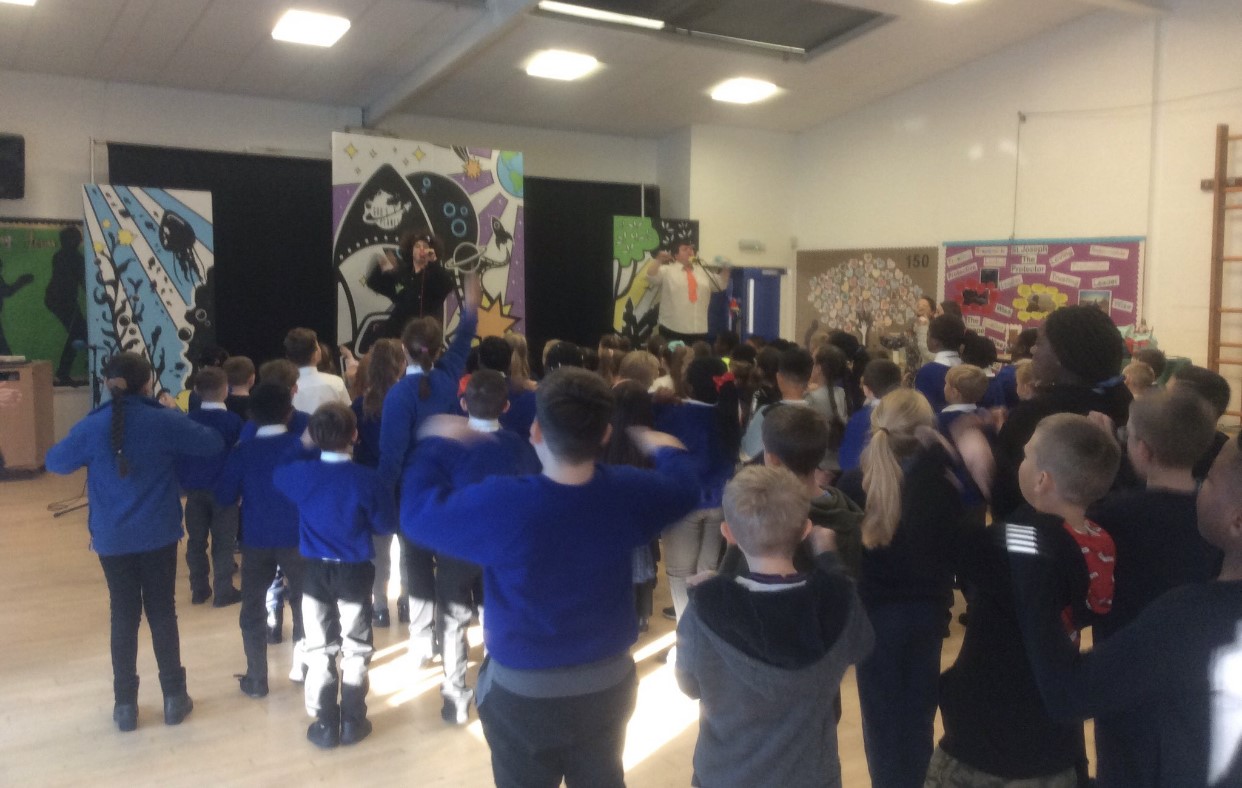 Schools Mass
On Wednesday 13th October 2021 to took part in the Schools Mass. We got the opportunity to celebrate all the wonderful schools in the diocese. Here is a picture us meeting Bishop David for the first time.