In this section...
Our Curriculum
Curriculum Statement
The curriculum of The Good Shepherd Catholic Primary School is closely tied to our school mission statement, 'Following Jesus, the Good Shepherd, in all we say and do.' The Gospel Values that Jesus taught us underpin our curriculum. Through our Gospel Values we have created an environment where children can learn to live these in all aspects of their life. In our attitude towards behaviour and in our learning.
The curriculum is delivered through a variety of teaching and learning styles to ensure that the learning experience is motivating, challenging and promotes curiosity. In this way each child has the experience of working independently and co-operatively­ in a variety of situations and is given the opportunity to reach their fullest potential.
Religious Education at The Good Shepherd Catholic Primary School forms an integral part of our overall curriculum. In addition, to being a subject taught in its own right. In essence, it is at the core of all we say and do.
The termly curriculum newsletters below provide an overview of the curriculum areas that are delivered throughout your child's schooling. Each Class Teacher provides a curriculum newsletter to provide you with more detail about the content of the teaching and learning. You are welcome to talk to your child's class teacher if you wish to receive further information about the curriculum we are delivering.
You will also find more about our school curriculum in the 'Curriculum Intent' document below.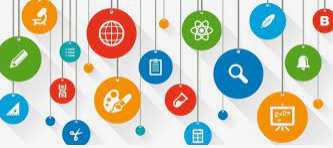 "Let your light shine" Matthew 5:16
Each year group studies a termly cross-curricular topic of work based on the National Curriculum, which is our statutory requirement.