In this section...
Physical Education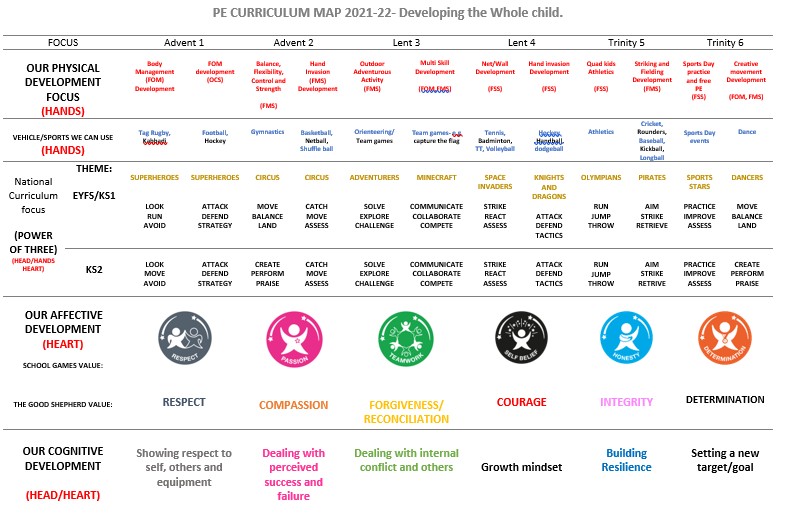 Develop the whole child through PE, School sport and Physical activity- every child will be provided 2 hours of high-quality PE, with focus on enjoyment and giving the children a positive experience of sport, being active and living a healthy lifestyle, hopefully leading to lifelong participation. Using the HEAD, HANDS, HEART AFPE model.
Development through Play- Our children are given the opportunity to explore and be creative through play through all years.
Opportunity enhancement- now opportunities to collaborate and compete are open we plan to give as many children as possible the chance to do this. This will be done in PE, PA, and school sport.